The Team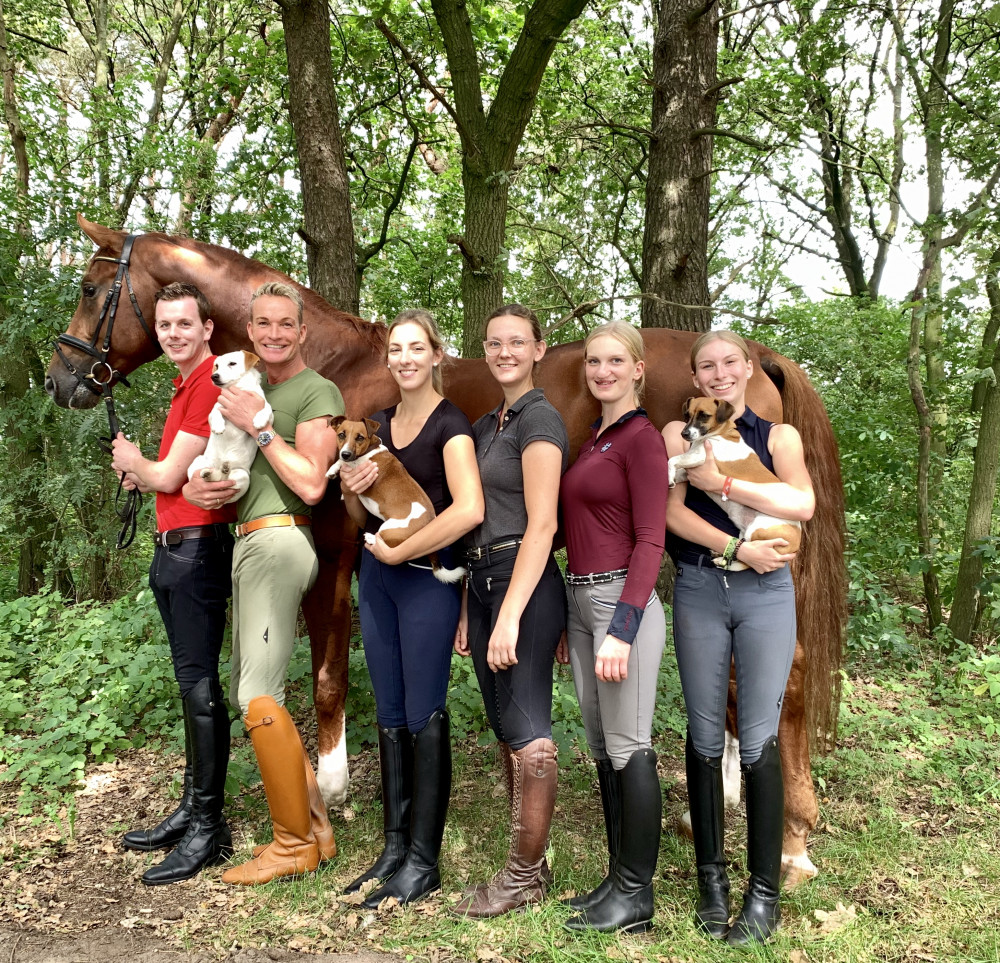 Dominic-Nathanael Erhart is supported by his team in the training of the horses entrusted to him!
After Hendrik Sichon successfully passed his final examination after three years of training as a horse landlord with a focus on classical riding, the second trainee, Nora-Sophie Köhler, even passed her final examination as the best in the course with 1.7 average and thus the coveted award of the Stensbeck plaque.
Since summer 2019, the trainer Dominic-Nathanael Erhart has been supported by two new employees. These are Sophia Hengelsberg and Johanna Steinbruch.
Sophia Hengelsberg successfully rode dressage classes A & L with her self-trained chestnut gelding, before she decided, after her Abitur in the summer of 2019, to complete an apprenticeship as a horse manager with Dominic-Nathanael Erhart.
Johanna Steinbruch got to know Dominic-Nathanael Erhart as she did Nora-Sophie Köhler at dressage courses in the local riding club in Schneverdingen. Immediately, the trainer was impressed with the sensitive, riding talent and he invited Johanna to the riding facility Bösch, also to complete the training as a horse landlady emphasis on classical riding training. Johanna, too, was able to show success in the A & L class before starting her training and now actively supports Dominic-Nathanael Erhart in the training of the horses entrusted to him.