About Dominic-Nathanael Erhart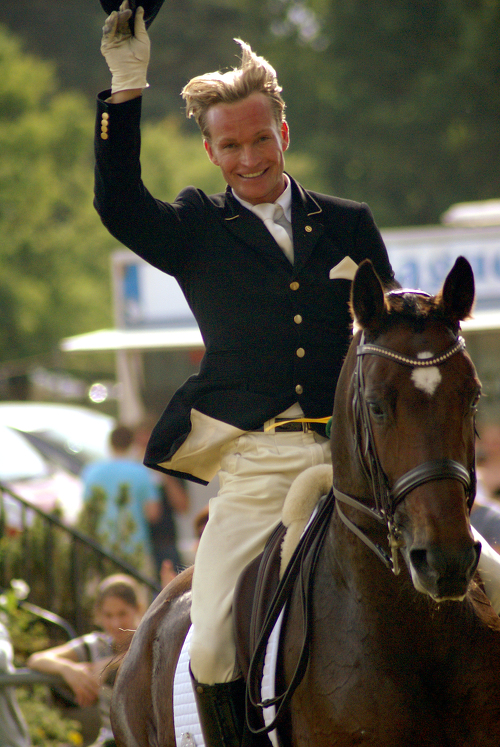 As an independent dressage trainer Dominic-Nathanael Erhart trains horses and riders at the Bösch family riding facility in Daerstorf/ Neu Wulmstorf.
Surrounded by almost unlimited riding grounds, forests, fields and paddocks, riders and horses will find optimal training conditions at this generously designed facility - www.reitanlage-boesch.de - which is conveniently located for traffic.
Bright, airy boxes with paddocks and paddock walk make a species-appropriate animal husbandry possible.
In Daerstorf, Dominic-Nathanael Erhart rides horses from the Remonte to the Grand Prix and presents them at tournaments.
He attaches great importance to promoting each horse individually according to its age, disposition, physical constitution and learning ability, without over- or under-challenging it.
Each horse has its own individual training plan, which ensures variety and thus motivation and willingness to perform and serves to maintain the health of the four-legged athletes.
Dominic-Nathanael Erhart is appreciated for his competent riding lessons, in which he always responds with a lot of empathy to the respective training level and the possibilities of rider and horse and brings both decisively forward.
As a role model he motivates his students by his outstanding riding qualities, his seat, his influence, the thoughtful structure of the lessons and last but not least by his determination and the common reflection of the lessons.