Career History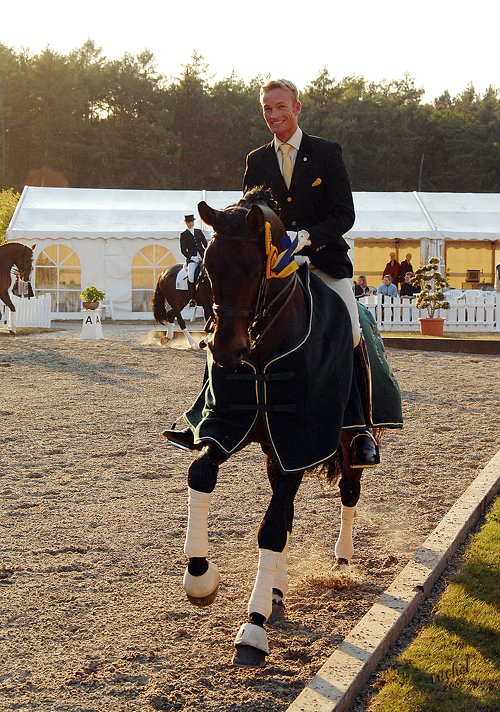 The passionate dressage trainer, who also likes to sit in the show jumping saddle, has been infected with the horse virus since childhood. Already at the age of four he sat on a horse's back.
Later he rode on Arabo-Haflingers in his homeland Pfronten in the Allgäu.
While riding he could live out his gymnastic and artistic talents. So he decided to make cavalry his profession.
He did his apprenticeship with the renowned dressage rider and judge Hertha Beck in Sonthofen/ Bavaria.
In 1992, he successfully passed the examination for the Pferdewirt Schwerpunkt Reiten in Munich-Riem with the award of the Stensbeck plaque.
This was followed by stays in well-known dressage stables.
Always anxious to optimize his riding style, he repeatedly visited renowned instructors such as Herbert Rehbein, Klaus Balkenhol and Holger Schmezer for training sessions.
In 1996 Dominic-Nathanael Erhart successfully passed the examination for the Pferdewirtschaftsmeister FN in Münster and Warendorf and was again awarded the Stensbeck plaque.
At the age of 27 he was awarded the golden riding badge.